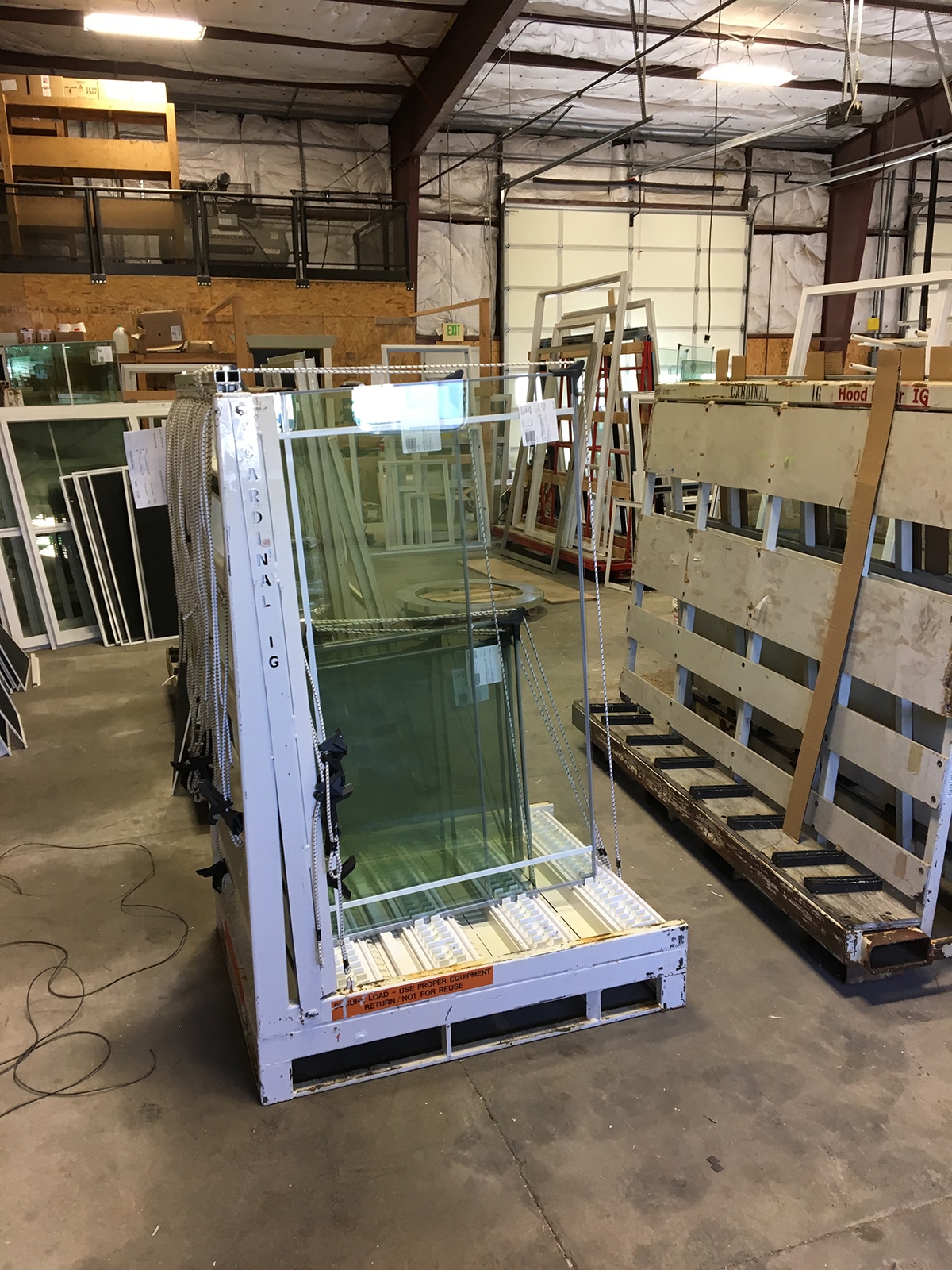 Welcome to Peak Windows Manufacturing
If you are in the market for high-quality windows in Utah, Peak Windows has what you need! We are one of the only companies in Utah that manufacturers, sells, and installs windows. We pass on the savings directly to our customers by getting rid of the middleman markup. Our goal is to create quality windows that will enhance the look of your home, while also helping to reducing heating and cooling costs.
Tyler and crew were incredible to work with! Peak Windows did 3 basement egress windows in our home. They either did the work or contracted out all the work including the excavation, cutting the concrete, and haul away. We ran into some problems which delayed the final install but the finished project is excellent. Our inspector even commented on how well the work was done (and he was a surly man). I would highly recommend Peak Windows to anyone who is looking to have their windows done. The price was incredible as well! If we need any more windows done, Peak Windows will be my first call.

-Peter Spence

Tyler is fantastic to work with, I would highly recommend using Peak Windows. Friendly, fast and very professional.

-Terri J.

They did a great job! Showed up on time and their prices were great!

-Blaine H.

Easy to work with, great experience, they got the job done the scheduled day, clean and fast. I hired them to do my second batch of windows. So far it has been a pleasure to do business with them.

-Luis C.

I love them and it's warmer in the house!

– Lynn B.
Replacement Windows
Finding the right window replacement company can be very difficult, but is very important for maximizing the comfort of your home. When you hire Peak Windows you'll find that our services are very affordable, and all of the windows are under warranty. We also have all the necessary licenses and insurance coverage needed to get your project done safely and efficiently.
New Windows
New windows can be needed for a variety of reasons such as damage, improper insulation, improper installation, leakage, and more. With how vital they are to your home's energy bill and overall comfort, it's important to choose the right company to install and replace your home's windows. At Peak Windows, you have a variety of options for what kinds of windows you want as well the style, so your new windows can fit your needs and the aesthetics you want.
Black Windows
Even though white windows have been the norm for a long time, black windows are becoming more and more popular. They can help add a modern twist to any home without the need for redecorating. Black windows can also save you a lot of money on heavy window treatments and coverings, such as curtains or blinds.
Egress Windows
Many homeowners don't realize the importance of having egress windows that offer an effective exit in case of an emergency. These windows are designed to be easily operated and accessible in case of a fire or other type of emergency. Peak Windows egress windows are unique in that they are attractive as well as functional. That way your home can be stylish and safe for you and your family.
Commercial Windows
Our window professionals offer a wide range of services for all your commercial window needs. We work hard every day to provide each of our clients with the best service and best windows possible. Heating and cooling costs can be greatly affected by old or damaged windows and this can really add up, especially in commercial buildings. Leave it to our experts to get your commercial windows working like they should at an affordable price.
Window Repair
Broken windows can be very stressful, but it happens, and finding qualified professionals capable of fixing them at an affordable price can make all the difference. Broken windows can affect the temperature and safety of your home, which is why you shouldn't hesitate to have them fixed immediately. Peak windows provides window and glass repair by appointment and emergency service appointment if the security of your home is compromised.
Vinyl Windows
Unlike most other window companies, Peak Windows makes our windows in-house. So you can have the custom-made design to fit the personality of the rest of your home. Our focus is combining excellent service at a low price. Our team handles every step in the making of your new vinyl windows, so you can know for sure that you'll be receiving high quality windows.
Doors
Installing a new door in your home or even replacing an old one can be easy when you choose the right professionals for the job. Peak Windows offers a variety of options of doors for all different types of buildings such as entry doors, interior doors, sliding glass doors, and basement egress doors.